Mr. Ray Flores
Bengal Band
Head Band Director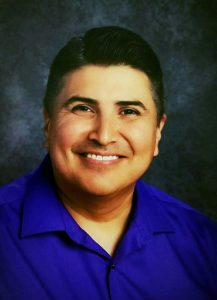 Ray Flores begins his 23rd year in music education and year 10 as the Head Band Director of Briscoe Middle School. He has taught middle school through high school in his career. In his previous assignments, his responsibilities have included Marching Band Director, Percussion Coordinator and Band Director for non-varsity and varsity organizations. His ensembles have received 22 U.I.L. Sweepstakes Awards throughout his career. He has had the opportunity to be part of some outstanding band organizations that competed and excelled at the local and state level. He also has instructed several students who achieved success at the region, area and state level in the TMEA audition process.
He is married to his wife, Jennifer and they have two children. Spending time with his family is very important to him. In his spare time, he volunteers for his community and composes music.
Mr. Flores is a published composer. He currently has 18 titles published by Row-Loff Productions.   Several of those titles are on the Texas "Prescribed Music Lists" and in other states around the country. He is an accomplished music arranger. Several of his marching band arrangements have been performed at the Texas UIL State Marching Contest.
Professionally, he has served as a consultant / adjudicator for marching and concert bands. He is a member of Phi Mu Alpha, Texas Music Educator's Association, and Texas Bandmaster's Association.
Ray Flores is excited to be the Head Director at Dolph Briscoe Middle School. He looks forward to sharing his passion for music with all of the Briscoe Band students. The Band students will build their music knowledge, discipline, character and friendships.
---
Mrs. Bethany Hirota
Bengal Band
Associate Band Director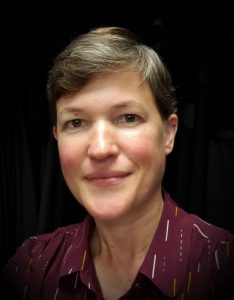 Mrs. Hirota-Mabry is beginning her 15th year of teaching as the first associate band director for the Briscoe Bengal Band! She has taught and adjudicated at the middle school level her entire career and has loved every minute of it!
Ms. Hirota is married to Gary Mabry and spends much of her free time with her husband "raising" four distinctly different cats!
Ms. Hirota is quite active in the musical community having directed St. Brigid's Legacy Handbell Choir and the Travis Park United Methodist Handbell choir, where she also serves as a youth sponsor!
She has been a percussionist for the Boerne Community Band and the Travis Park Celebration Band, but what really serves as "therapy" for her is drumming and harmonizing with her band, Down for the Count!
---
Mr. Chris Esparza
Bengal Band
Associate Band Director
Mr. Esparza
---
Mr. Joshua Barker
Bengal Band
Associate Band Director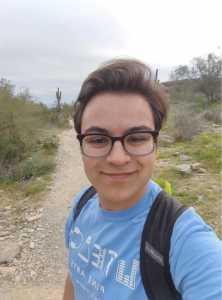 A recent graduate of the University of Texas Butler School of Music, Mr. Barker is excited to start his career in music education at Briscoe Middle School! He's also the assistant orchestra director at Health Careers High School. Mr. Barker is a firm believer in the power of music to elevate people in their everyday lives. Expressive music-making is his highest priority and he'll work his hardest to help your child attain his or her goals. 
Prior to his appointment in Northside ISD, Mr. Barker student taught at Stephen F. Austin High School with the band and orchestra programs. As a conductor, Mr. Barker works with the Cockrell School of Engineering Chamber Orchestra (EChO) and previously worked with the UT Lab Orchestra. As a clarinetist, he performed with many ensembles on UT campus such as the Wind Ensemble, New Music Ensemble, and Wind Symphony. He attended Round Rock High School and performed with the Austin Youth Orchestra. Mr. Barker is also currently a member of the Density512 Collective, performing new and well-aged music in the Austin Area. 
In his free time, Mr. Barker enjoys hiking, camping, traveling, discovering new places to eat, and reading a variety of books. His favorite animal is….guess what….a tiger!